Our local chapters carry out our mission of volunteering for communities and advancing local education initiatives.
2016 scholarship winners announced
The Indiana Retired Teachers Foundation has announced our 2016 Scholarship winners.
Each year, IRTF awards 10 scholarships (one in each Area) to help promote our profession and assist college students who have a passion for the classroom.
Scholarships are awarded to juniors or seniors in an Indiana college or university who are in a program leading to a degree in education.
We promote the scholarships in Indiana's institutes of higher learning, but we also encourage our local chapters to promote applicants. Scholarships are awarded by our IRTF Scholarship Committee.
The winners are: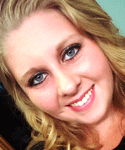 Natalie Radtke
Area 1
Natalie attends Purdue North West at the North Central campus where she is completing her Elementary Education Program. While attending North Judson San-Pierre High School, Natalie was very active in 4-H. She was the 2013 Royalty Winner. Natalie still continues to help in 4-H. During the year while attending college, Natalie works at First Farmers Bank and Trust. She also teaches at her church in Sunday School and substitute teaches. She has been on the Honor Roll for three semesters and is also a member of Kappa Delta Pi.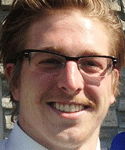 Zack Housholder
Area 2
Zack is from LaGrange and is a senior at Ball State University, studying Health & Physical Education. Fitness and health is something Zack has always been passionate about and he has remarked that he is very much looking forward to sharing his passion with future generations of students. Zack will be student teaching in the Spring of 2017 on Rammstein Air Force Base in Germany, working with American military families.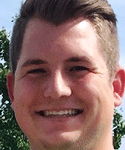 Chaz Gabriel
Area 3
Chaz is from Kokomo and is enrolled in his junior year at Butler University, majoring in Elementary Education with a minor in Mild Intervention. Chaz is a member of Delta Tau Delta Fraternity, where he served as Campus Relations Chair for a year. He is also a member of Butler's club Answers for Autism, and works part time as an after school daycare worker at the International School of Indianapolis.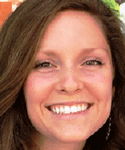 Ellen Gobert
Area 4
Ellen is from Greencastle and attends Indiana University in Bloomington where she is completing a degree in Speech and Language Pathology with a minor in Psychology. Ellen has been actively involved in Campus Crusades for Christ, National Student Speech Language Hearing Association, National Society of Collegiate Scholars, and helped found a campus chapter of International Justice Mission which spreads awareness to help end modern day slavery. Upon graduation, Ellen plans to earn her Master's Degree to become a Licensed Speech and Language Pathologist in order to work in a school system as a speech teacher.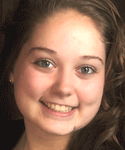 Molly Wolfe
Area 5
Molly is from Beech Grove and is attending the University of Indianapolis where she is a junior in the Elementary Education program. Since high school she has been very involved in her university's chapter of Student Education Association, and she also serves in representing Uindy as a Presidential Ambassador and a Freshman Threshold Christian Retreat Leader. She has also been a student presenter for the past two years at the School of Education's annual Future Teacher Day. While attending Uindy, Molly has achieved Dean's List every semester and has served as one of her local elementary school's Junior Scientist Classroom Leader.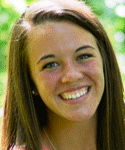 Sarah Miller
Area 6
Sarah is from Bluffton and attends Huntington University in Huntington, Indiana where she is pursuing her dream of double majoring in Elementary and Special Education. She is graduating from college in three years due to coming into college with so many high school dual credit classes. Sarah is a part of Kappa Delta Pi as a secretary as well as helping with the ABLE program on campus. She is also very active in her church, Bluffton Church of the Nazarene, helping with the youth along with the children's area. Also, she dedicates her time as an assistant middle school cheer coach.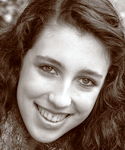 Haeli Morgan
Area 7
Haeli is from Columbus and is attending Indiana University-Purdue University-Columbus where she is majoring in Elementary Education with a Special Education concentration. At Indiana University-Purdue University-Columbus, she is a member of the Alpha Lambda Delta Honor Society and volunteers at several campus events each year. Haeli has made the Dean's List for four consecutive semesters. Haeli also works as a preschool teacher while attending college.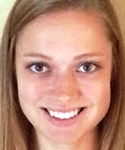 Tessa Makximenko
Area 8
Tessa is from Bedford and is attending Ball State University where she is completing her degree in Elementary Education. As a mentor in College Mentors for Kids, she has the opportunity to work one-on-one with elementary students to promote the community and higher education. Tessa also volunteers for The Prism Project at Ball State, which is a performing arts program for students with special needs.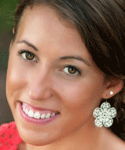 Chloe Dilger
Area 9
Chloe is from Ferdinand and attends the University of Southern Indiana where she will be entering her junior year studying Elementary Education. While attending USI, Chloe has been involved in the Kappa Delta Pi Education Sorority and College Mentors for Kids and has participated in several intramural sports. Chloe also works at the USI Children's Learning Center as a student worker.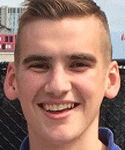 Trent Moorhead
Area 10
Trent is from of Aurora and will be a junior at Indiana University in the fall where he is pursuing a degree in Secondary Mathematics Education. A 2016 Founder's Scholar (GPA of 3.8 or higher), Trent is actively involved with the IU School of Education as a member of the Dean's Advisory Council. Additionally, he was selected as an honorary student presenter at the School of Education's Exemplary Teaching Conference this past spring. Trent looks forward to carrying on a family tradition of teaching, as he has nine family members who have all pursued careers as educators.