Our local chapters carry out our mission of volunteering for communities and advancing local education initiatives.
2019 Scholarship Winners Announced
Each year, IRTF awards scholarships to help promote our profession and assist college students who have a passion for the classroom.
Scholarships are awarded to juniors or seniors in an Indiana college or university who are in a program leading to a degree in education.
We promote the scholarships in Indiana's institutions of higher learning, but we also encourage our local chapters to promote applicants. Scholarships are awarded by our IRTF Scholarship Committee.
Area 2
Shae-Lynn Rhonehouse
Shae-Lynn is from Fremont, Indiana, in Steuben County. She is entering her senior year at Purdue University, Northwest in Hammond, Indiana. She studies Elementary Education and hopes to pursue her passions of helping children as a teacher and coach basketball.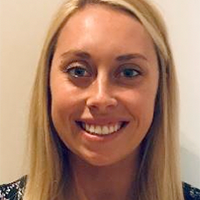 Area 3
Madisen Campbell
Madison comes from Lafayette, Indiana, in Tippecanoe County. She is a student at Trine University in Angola, Indiana. Madison wrote that she has always been passionate about Mathematics which has driven her to want to become a teacher. She also wishes to be a role model for her students. She strives to become someone that her students can count on in their life and tell them, "You can do it!" and "I believe in you."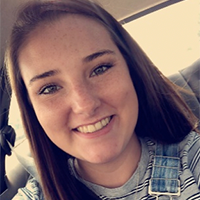 Area 4
Bailey Vukovits
Bailey is from Rockville, Indiana, in Parke County. She attends Ball State University studying to be an elementary education teacher. Baily wrote that she wants to teach to help shape young minds and encourage children at a young age to follow their dreams and pursue their passions. "I want to be the person who inspires these kids to reach their full potential. I am not naïve enough to think that I am going to change every single child that walks into my classroom, but I will spend the entirety of my career trying to," wrote Bailey on her essay included in her application.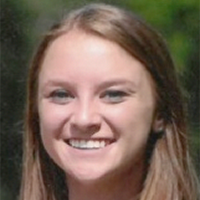 Area 5
Olivia McKnight
Olivia lives in Indianapolis, Indiana, in Marion County. She attends the University of Indianapolis where she is a senior studying to become an elementary education teacher. Bailey wrote that she looks forward to passing her passion for learning onto the next generation. Not only does she love working with children, but she wrote, "I also love the idea of being able to touch young lives."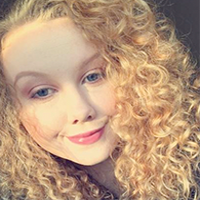 Area 6
Samantha King
Samantha's hometown is Farmland, Indiana, Randolph County. She attends Ball State University in Muncie, Indiana, where she studies elementary education. Samantha wrote that she has always had a passion for helping others in any way possible. She has a desire to learn from every situation whether it is positive or negative. Samantha desires to spread education and learning throughout the community to create a community of learners that will promote positivity and community engagement.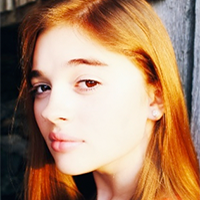 Area 7
Laura Smith
Laura comes from Milroy, Indiana, in Rush County. She will be a senior next semester at Franklin College, studying elementary education and French. Laura wrote that she recognizes that there is a need for quality teachers in both Indiana and the United States as a whole. "I want to help fill in that gap and provide students with the best education I possibly can. I know that helping others to learn and grow is what I am called to do in this life, and I can think of no better or more fulfilling way to do that than to teach."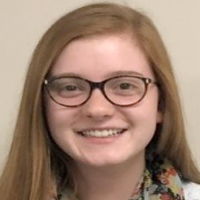 Area 9
Jenna Ford
Jenna is from English, Indiana, located in Crawford County. She attends Indiana State University, Terre Haute, where she will be a Junior this next semester and is a current secondary teacher candidate in the Educator Preparation Program. Jenna wrote that her goal is to "bring positive change to those around me and becoming a teacher will give me just that and so much more."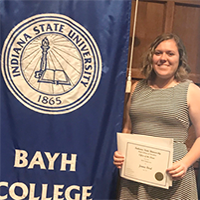 Area 9
Emma Hanebutt
Emma, from Spencer, Indiana, attends Indiana State University in Terre Haute. She will be a junior in secondary Math education. Emma wrote that she learned that, "Unlike many of my peers, as I got older, I excelled in math and it was always my favorite subject in school." As a young girl, Emma would practice her skills on her younger sisters when they had problems with their math homework, and she tutored other students through a program at her school.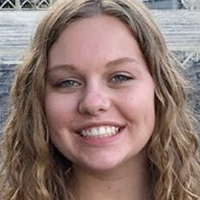 Area 10
Hannah Cox
Hanna is from Batesville, Indiana, in Ripley County. She is an Indiana University-Bloomington student and will be a junior this next semester in the field of education. Hannah wrote that she was able to actively work with children of many different ability levels and in many different settings, expanding her skills and passion as a teacher early on. "My early passion for education only heightened with age and experience, and I am very excited to continue on in the field of education."