Our local chapters carry out our mission of volunteering for communities and advancing local education initiatives.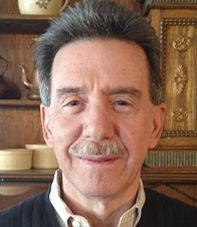 Email: andrew.guarino9402@twc.com
Phone: 812.893.1370
Andy Guarino, from the Evansville Retired Teachers Association, is serving his first year term. Andy is from Evansville, where he lives with his wife of 34 years, Vaneta Becker, who is a State Senator.
Andy has a Bachelor's Degree in Physical Education and Health and two Master's Degrees in Special Education and Adult and Community Education. He also has an Administrative license in Secondary Education.
Andy served four years as a Special Education Teacher, 10 years as an Assistant Principal, 17 years as a Principal, two years as a Central Office Administrator, two years as a higher education administrator and five years as a mental health administrator. He also coached baseball, basketball and track.
Currently, he is President of the Evansville Vanderburgh School Board of Trustees, serving the board for the last three and a half years. He also is a member of the Evansville Teachers Federal Credit Union, and is a former President of the Evansville Retired Teachers Association.
Andy enjoys playing golf, watching college football and basketball, and traveling with his wife. Andy would like to continue supporting our retired teachers, as well as our current teachers in in the field today.