Our local chapters carry out our mission of volunteering for communities and advancing local education initiatives.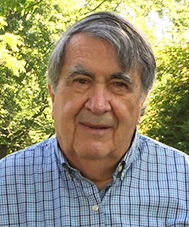 Email: cshort123@aol.com
Phone: 765.453.1340
Charles Short, Kokomo, graduated from Ball State with Bachelor's and Master's degrees in Secondary Education with certification in English and History, plus an additional year of graduate classes. He taught in Elwood for three years, one year at Ball State and 45 years at Taylor High School (Kokomo), where he was English Department chairman. He is still employed there as Scholarship Coordinator. He also taught 18 years at IVY Tech.
He was active in teacher advocacy for 48 years, serving on committees in the ECTA and TEA. He was TCTA president at Taylor, ISTA Unit II-F and PAC councils, TEA Sick Bank chairman, newsletter editor and bargaining committee member.
He is a board member of the CAM Homeless Shelter, president of the local Gleaner Fraternal Society and secretary-treasurer of the local United Commercial Travelers and its state treasurer. He heads up donation drives for several homeless shelters. He was recently named "Fraternalist of the Year" by the Indiana Fraternal Alliance.
He was also recently elected to the Board of Governors of the Society of Indiana Pioneers. He Is a life member of several local and state historical societies.
Charles has been married to Sharon, a retired school paraprofessional, for 33 years. He has three children and five grandchildren.