Our local chapters carry out our mission of volunteering for communities and advancing local education initiatives.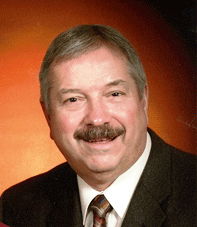 Email: deparker@comcast.net
Phone: 765-628-2009
David taught science and astronomy at Taylor Community Schools near Kokomo before moving to teach in the planetarium at Tipton Community Schools.
During his time at Tipton, he served on the Executive Committee of the Great Lakes Planetarium Association for 17 years as the Secretary/Treasurer.
After many years of teaching astronomy and managing the audio visual department, he was named the first Director of Technology for the Tipton schools, where he served for 15 years until he retired in 2008.
Since his retirement, he and his wife, Sondra, have traveled throughout the western United States, to Israel and Egypt, Canada and Alaska, plus several trips to California to visit family.
He has served two terms on the Board of Directors of The Ark Christian Ministries at Converse. and as an elder at Jerome Christian Church.
David served two terms as president of the Tipton County Retired Teachers Association and was involved in the establishment of the IRTF financial assistance program called A Hand Up.
David and Sondra have two children and three grandchildren.