Our local chapters carry out our mission of volunteering for communities and advancing local education initiatives.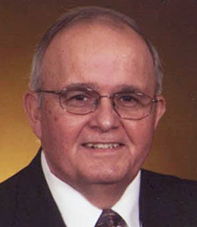 Email: donmetz62@gmail.com
Phone: 574.835.4723
Donald G. Metzger is a returning Area Director from Area 4 and is now living in Johnson County (Area 5). He has also served as the State Chair for the Rules Credentials and Bylaws Committee for IRTA.
He taught English and history for 16 years at the secondary level and went back to school to obtain his administrator's license. He then served as a secondary principal for 21 years and retired in 2002 as the principal of Covington High School.
He taught, coached, sponsored extracurricular clubs, and directed plays in schools in Medaryville, Berne, Decatur, Wabash County, Lagrange County, DeMotte, Brazil, Rockport and Covington.
He is a member of the Fountain/Warren Counties RTA, has served as its president for the past four years, and plans on continuing for another two-year term. He enjoys reading and collecting old books, watching and collecting old movies, and being active in the West Lebanon Christian Church. His favorite occupation is spending time with his nine grandchildren.