Our local chapters carry out our mission of volunteering for communities and advancing local education initiatives.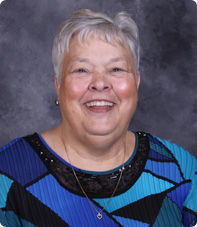 Email: jebretired@gmail.com
Phone: 812.649.4632
Jane taught elementary education and coached for 11 years, and then served as an administrator in the Warrick County, Perry County, Bartholomew County, Ellettsville and Carmel school systems for 25 years.
Jane is very active in her community, especially with the Spencer County Community Foundation and South Spencer Scholarship Fund.
She also is a CASA Advocate and sings in a quartet. She gives motivational speeches and is a Certified Lay Speaker for the Indiana Conference of the United Methodist Church.
She enjoys time with her son, daughter-in-law and two grandsons.