Our local chapters carry out our mission of volunteering for communities and advancing local education initiatives.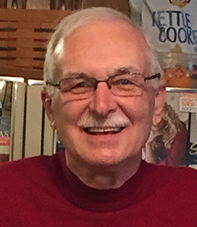 Email: jeffzook67@gmail.com
Phone: 812.362.8630
Jeff taught special education children and was a special education administrator for 33 years before retiring in 2005. He spent 27 of those years at the Dubois-Spencer-Perry Exceptional Children's Cooperative in southern Indiana. He received his Bachelor's Degree from Indiana University, Master's Degree from Butler University and Education Specialist Degree from Indiana University.
Jeff was a member an officer in the Indiana Council for Exceptional Children and the Indiana Council for Administrators of Special Education for many years. He has also served on boards for the United Methodist Church, Chrisney Community Apartments, Leadership Spencer County and the Spencer County Community Foundation.
Jeff's wife, Joy, taught for 32 years in Library Science - 27 in the Tell City-Troy Township School Corporation. They have raised Quarter horses and Joy volunteers with the county Humane Society. They enjoy family, friends, gardening and travel.