Our local chapters carry out our mission of volunteering for communities and advancing local education initiatives.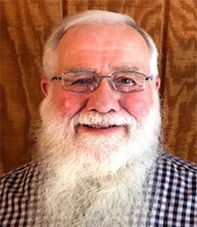 Email: drjim64@gmail.com
Phone: 812.664.4338
Jim Isaacs is serving his first term as Area 9 Director. He is from Oakland City where he lives with his wife of 22 years, Jonna, who also is a life member of IRTA.
Jim has a Bachelor's degree in Social Studies and English, a Master's in English and United States History and a Ph.D. in Educational Administration.
He holds a life license as a teacher and as a principal. He served 14 years as an English teacher, six years as a middle school assistant principal, one year as an elementary principal, four years as a middle school principal, 18 years as a high school principal and two years in higher education.
Jim also served as an advisor for student publications and as a Spell Bowl coach. In addition, he served six years on the Gibson County Sheriff's Advisory Board, four years as a board member of the Indiana Association of School Principals and four years as national chair of NASSP's Committee on Contests and Activities.
He currently serves as President of the Pike/Gibson RTA and as the area chair for community service and is a member of the State Committee for Community Service.
Jim enjoys race walking, reading and traveling with his wife.