Our local chapters carry out our mission of volunteering for communities and advancing local education initiatives.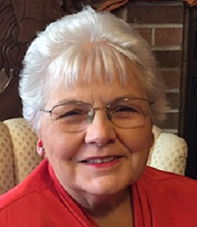 Email: jomanes4bks@sbcglobal.net
Phone: 219.865.1920
Jo Ann Manes, Lake County Retired Teachers Association, is serving her first term. Jo Ann is a resident of Dyer in Lake County. She received her Bachelor's Degree from David Lipscomb University and a Master's Degree from Purdue-Calumet.
Jo Ann taught in Hammond for 43 years — 37 years in the primary grades and the last six years as Media Specialist. Jo Ann has been the Lake County Retired Teachers Association parliamentarian for the last six years, and was installed in April, 2017 as the LCRTA president for the 2017-2019 term.
Other volunteer activities include being a court appointed a Volunteer Advocate for Seniors. Jo Ann is completing her 2015-2017 term as Indiana State president of Delta Kappa Gamma Society International. DKG is an educational organization of teachers promoting professional and personal growth and educational excellence. She also is a Sunday school teacher and a member of the media committee at the Park Forest Church of Christ. Jo Ann was married to Wally for 20 years; he died in 2008. She has two step sons and three granddaughters.