Our local chapters carry out our mission of volunteering for communities and advancing local education initiatives.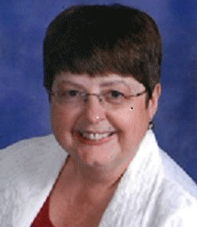 Email: judyannhostetler@hotmail.com
Phone: 260.833.6678
Judy Hostetler, from Steuben County RTA, is Area 2 Director.
She began her 30-year teaching career at Lake Village Elementary School in Newton County, Indiana. She then taught at DeKalb Eastern for seven years at Riverdale and Butler Elementary Schools. After a five-year leave to raise her children, Judy taught at Hendry Park Elementary until her retirement. At various times in Judy's career, she worked with Head Start at Fremont.
Steuben County RTA was reorganized in 2009. At that time, Judy became a member, and within two years she became a life member of IRTA. From 2012 until the present time, Judy has served as president of Steuben RTA. She has also served on the Public Relations State Committee. For the past few years, Judy has helped at the Representative Assembly.
Judy's late husband, Richard, was an educator too. Her children are Robert and Katrina Hostetler of Vancouver, Washington and Audra and Dan Depue of Churubusco, Indiana. Judy also has two grandchildren, Aidan and Claire Depue. Judy's favorite activities are baking, reading, drawing, painting, sewing and spending time with family and friends.