Our local chapters carry out our mission of volunteering for communities and advancing local education initiatives.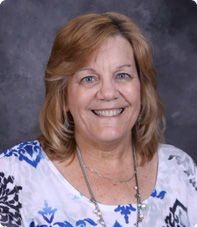 Email: jgreen@retiredteachers.org
Phone: 888.454.9333 Ext 204
As Office Manager, Julie handles the day to day management of office duties of the staff of IRTA. She directs the management and event planning of all of the events of organization.
She graduated from the University of Wisconsin-Madison with a Bachelor's Degree in Education in 1979. She earned a Master's Degree in Education in 1986 from Indiana University-Bloomington.
Julie taught in the classroom for 22 years - retiring in 2001 to join her husband in his traffic control distribution company as his Administration Assistant. Julie joined IRTA as Office Manager in 2009.
Julie is married to Mike Green, has two grown children (Christopher and Sarah) and three grown step-children (Lee, Beth, and Keith). Julie likes reading, gardening and bicycling. Her favorite television show is "Dancing with the Stars".