Our local chapters carry out our mission of volunteering for communities and advancing local education initiatives.
Legislative Alert on 13th Check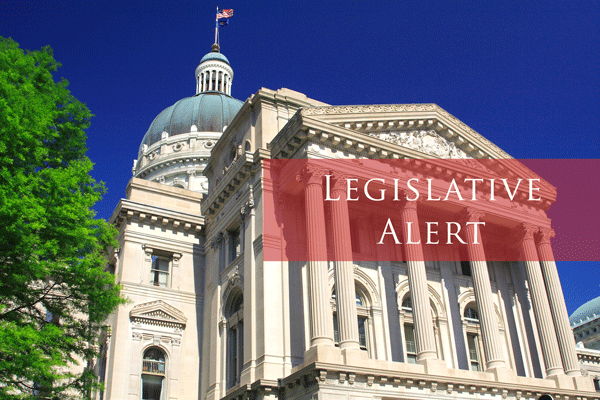 The Senate Appropriations Committee chose active teachers over retirees on April 11 and stripped the funding for the 13th Check from HB 1001. Without your immediate and action and assistance, there will be no 13th check for the next two years.
Additionally, the Senate budget version takes $150 million out of the Pension Stabilization Fund that pays down the unfunded liability in the Pre'96 Teacher Retirement Fund and transfers it to the Post '96 Teacher Retirement Fund. This is so school corporations may lower their contribution rate to the Post '96 Teacher Retirement Fund for active teachers and put this toward their salaries. Taking the money from the PSF will push the unfunded liability for the Pre '96 Teacher Retirement Fund out a few more years.
We supported the Governor's original idea to take the $150 million out of the Budget Surplus each year to lower the contribution rate for school corporations.
Contact both your state senator and state representative by email or letter immediately! This needs to happen before the end of next week if you want a "13th Check".
They need to hear from you, their constituent! If you have already written them, please do it again and use this new information.
Ask them to restore the funding for the 13th Check and to leave the Pension Stabilization Fund money alone.
Let them know how important the "13th Check is to you and how you depend on it.
Share stories of hardship for yourself, other retired educators and public employees.
Attend 3rd house sessions or legislative brunches in your area, check with Chamber of Commerce if you have any more scheduled in your area.
Write a letter to the editor for your local newspaper.
To find your senator and representative CLICK HERE. It says "Find Your Legislator" about half way down the page.
Click that button and then a second time right above the first button. Then you will be prompted to type in your address. Your state senator and state representative will be the first two people you will see. You will see their district number which is used in their email address. Senate emails begin with "s" and house emails begin with "h" then the district number followed by iga.in.gov. For example, if your senator is district 31, their email is s31@iga.in.gov. The representative from district 31 is h31@iga.in.gov. We have also attached lists of all representatives and senators emails and addresses.
Thank you,
Tom Mellish
Executive Director