Our local chapters carry out our mission of volunteering for communities and advancing local education initiatives.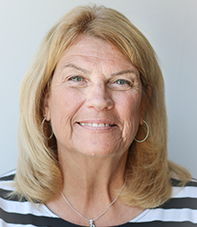 Email: cowstate@aol.com
Phone: 765.30.4497
Linda taught Math and English, grades 7-12, for 32 years before retiring in 2006. She received her Bachelor's Degree from Purdue University and her Master's Degree from Ball State. During her retirement, Linda was the mathematics question writer for the State Academic Super Bowl, and she still helps her husband farm.
Linda is very active in her community, helping to begin a Randolph County Senior Center along with her local RTA members. She is a member of the LifeStream (Area Council on Aging) Advisory Council. She and her husband, Fred, enjoy Bluegrass music and dirt-track racing and spending time in Pennsylvania with their daughter, son-in-law and two grandsons.