Our local chapters carry out our mission of volunteering for communities and advancing local education initiatives.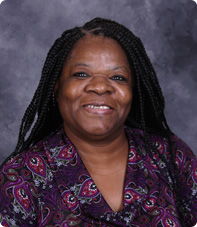 Email: lharris@retiredteachers.org
Phone: 888.454.9333 Ext 201
As IRTA's Administrative Assistant, Linnie is IRTA's initial contact when people come in the office or call by phone.
She performs many clerical duties and helps IRTA staff and members with their questions.
She enjoys spending time with her family and doing yard work.