Our local chapters carry out our mission of volunteering for communities and advancing local education initiatives.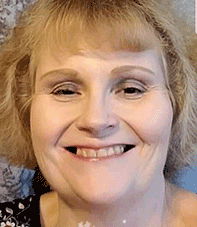 Lynne, from Morgan County, began her first teaching position at Monroe Gregg School Corporation. She taught at Hall Elementary School and had the first split 1st and 2nd Grades. She stayed another year and taught 1st Grade.
She taught at Paragon Elementary School in the Martinsville School Corporation at Paragon Elementary School for five years before moving to South Elementary School. She also taught Kindergarten and 3rd Grade at Poston Road for 18 years.
She stayed in this position for five years and then moved to South Elementary School for four years teaching 3rd Grade. She then moved again to Kindergarten at Poston Road. She taught 11 years of Kindergarten at Poston and then taught 18 years of 3rd Grade in the same building.
Lynne grew up in Evansville, where both of her parents taught school.
She retired in 2013, and became involved in the Morgan County Retired Teachers Association. She served as Membership Chair for the Martinsville and Mooresville area and has taken on numerous responsibilities with Morgan County Retired Teachers Association.