Our local chapters carry out our mission of volunteering for communities and advancing local education initiatives.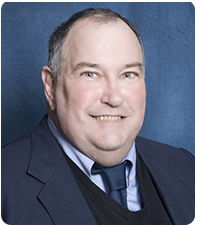 Email: nawolf1@juno.com
Phone: 812.944.0010
Nathan Wolf, of New Albany, Indiana (Floyd County) is Area 10 Director.
Nathan holds a Bachelor's Degree in French with a Minor in German, a Master's Degree. in Foreign Language Education and plus 30 graduate hours, primarily in linguistics. He taught 35 years, ranging from teaching undergrad French courses at the University of Louisville to bilingual specialist with the Jefferson County Public Schools, KY (K-12) to more than 25 years full time adult education ESL and then half adult ESL, half either middle or high school ESL, and the final years all High School level ESL and some French.
During Nathan's career he was always an active member of ISTA, serving on many joint committees, the bargaining committee, was a member of both IN and KY TESOL, served as President for the KY TESOL, was local arrangements chair in 1982 for the Central States Conference on Language Teaching, presented very frequently at state, local and national conferences, and was a teacher trainer for the Kentucky Department of Education. Nathan was recognized by the Indiaa Department of Education, Division of Adult Education, for his contribution to the field.
This is Nathan's fourth year as a retired teacher and a member of Southeast Division RTA. Upon retirement, Nathan Immediately joined his local RTA and joined the members' concerns committee. Nathan is now in his second year as the president of Southeast Division RTA. He attends the IRTA Legislative Brunch and attends the annual RA in June plus all the workshops.
Nathan is also a member of Campbell County RTA in northern Kentucky. Even though Nathan does not have many years of experience as a retired member, he said he is dedicated to the cause and would do his absolute best to serve the membership to safeguard our purpose and mission. Nathan constantly urges all to join the IRTA organization and to work to preserve Indiana Retired Teachers' well- earned pensions. He watches the legislation all the time and sounds the alarm to his colleagues, both retired and active, when action is needed (much of the time).