Our local chapters carry out our mission of volunteering for communities and advancing local education initiatives.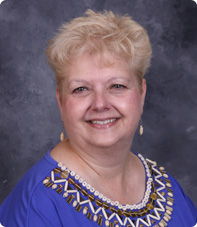 Email: dyerp901@gmail.com
Phone: 260.563.7794
Paula M. Dyer earned her Bachelors and Masters Degrees from Ball State University. Paula and her husband moved to Wabash, Indiana where she served her internship and was then hired as a School Psychologist.
She served as the Lead Psychologist at the Wabash Miami Area Program for Exceptional Children for 39 years. During her career she worked in the Wabash City Schools district but also served at times in the MSD of Wabash County district and Peru Community Schools. Paula retired in June, 2014.
Paula is an active member of Zion Lutheran Church in Wabash. She has served as Secretary of the congregation, President of Zion's chapter of the Lutheran Women's Missionary League and currently on the church's Mission Board. She has also volunteered the last five years assisting with Christmas decorating at Wabash's Honeywell Center, the Wabash County Museum and Wabash County Welcome Center.
Paula and her husband, Steve, were married in 1975. They have one son who is a Certified Public Accountant, and has two fabulous grandsons. She enjoys reading, baking, gardening, doing counted cross stitch and other needlework. Paula and her husband both enjoy dancing.