Our local chapters carry out our mission of volunteering for communities and advancing local education initiatives.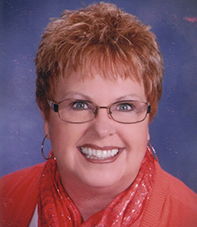 Email: pkjonescm@yahoo.com
Phone: 812.847.2476
Paula Jones of rural Jasonville in Greene County holds a Bachelor's Degree and Master's Degree from Indiana State University.
She taught kindergarten, fourth, fifth and sixth grades and physical education for 28 years and retired from Shakamak Schools.
She has been married for 33 years to Keith, a retired industrial arts teacher at Clay City High School.
They have two children, son Christopher who is a teacher and varsity boys basketball coach at Rising Sun and daughter Tricia Hall, curriculum director at North Knox High School.
Her hobbies include scrapbooking, knitting and attending high school sports.