Our local chapters carry out our mission of volunteering for communities and advancing local education initiatives.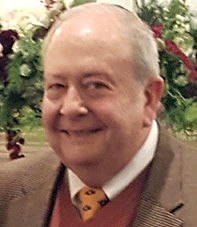 Email: gwmohr.gm@gmail.com
Phone: 317-490-8807
Gerald Mohr, Rush County Retired Teachers Association, is a graduate of Indiana State University and has a Masters Degree in Elementary Education and Masters Degree in Administration from Ball State University.
He retired after 35 years as an elementary school teacher, high school swimming coach, principal and assistant principal at Rush County Schools.
He retired as Executive Director of the Indiana Association of School Principals in 2012 after 10 years. This year, he stepped down after 28 years as President of the Rush County Council. His wife, Anita, a Ball State University graduate, retired after 41 years teaching elementary students in Kokomo and Rush County schools.
Gerald and Anita have two sons. Brian graduated from Hanover College and lives in Fishers, IN. He works as a national sales manager for Starbucks/Nestle. He and his wife have two children. Brett attended Fort Lewis College in Durango, CO and now works for Keller Williams as a real estate agent. He and his wife have two children and live in Nashville, TN.
Gerald is actively involved with the Rush County Community Foundation, Rotary Club, Community in Schools in Board, First Presbyterian Church Choir and the IASP Principals Service Core.
He and Anita enjoy travel, golf, Colts games and following their grandchildren's activities.