Our local chapters carry out our mission of volunteering for communities and advancing local education initiatives.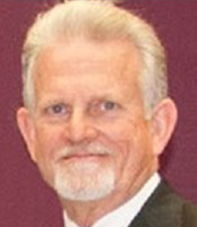 Email: phil.boley@econnectionchina.org
Phone: 317.326.4601
Phil Boley, Hancock County Retired Teachers Association, is serving his first term.
Phil spent 37 years in public education as a teacher, principal and superintendent. He has his Bachelor's, Master's and Specialist's degrees from Indiana University. Phil began his career as a seventh grade English teacher at Mt. Vernon Middle School in Fortville. After seven years, he was named assistant principal at Mt. Vernon High School, where he remained for four years prior to becoming principal at Winamac High School in 1983.
Phil was hired to become principal of the newly consolidated Franklin County High School in Brookville. From Franklin County, Phil moved on to Greenfield-Central High School where he was principal for six years prior to becoming assistant superintendent at Decatur County Schools. In 2005, Phil left Decatur County to become superintendent at Clinton Central Schools, his last post before retirement.
Phil became interested in international education while principal at Greenfield-Central High School, which at that time had three international partnerships. Phil is a former member of the NAESP Partnerships International committee, a position from which he was tapped to serve on several committees for the Council on Standards for International Educational Travel, an exchange organization accrediting institution. After having served as chair of the evaluation committee for CSIET, he was elected to the CSIET board of directors on which he served for six years. Phil is the co-founder and former executive director of Global Indiana: a Consortium for International Exchange, and now works part-time as vice president of the Chinese Education Connection, a company which provides international professional development for American and Chinese educators.
Phil is married to Dr. Paula Boley, Dean of the College of Health Sciences at Rhodes State University in Lima, Ohio. They are the parents of another teacher, Leah Henley, who teaches AP and senior English at West Creek High School in Clarksville, Tennessee. Leah and her husband have two children -- Ellie, 6, and Nick, 3.