Our local chapters carry out our mission of volunteering for communities and advancing local education initiatives.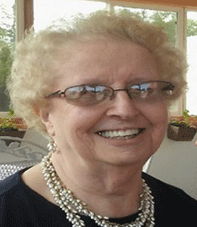 Email: hendson@embarqmail.com
Phone: 219.843.7757
Sharon is serving a one-year term and chairs the Bylaws and Rules Committee which is presenting the Proposed Revision of the IRTA Bylaws during this session of the Representative Assembly. She was appointed in February to complete the remainder of the vacant Area 3 Director position.
Volunteering has been a part of her life since the early 1970's. She has served on the ISTA Board of Directors, as an officer at the chapter, state and international levels of the Delta Kappa Gamma Society, as president of the Pulaski County Library Board of Trustees during the planning and opening of a branch library in Medaryville.
She is president of the Peru, IN, Sycamore Ridge Chapter of the Embroidery Guild of America which is sponsoring Indiana State Day in October of 2018. Involvement in the Indiana Retired Teachers Association began as president of the Pulaski County Teachers Association.