Our local chapters carry out our mission of volunteering for communities and advancing local education initiatives.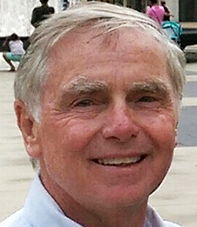 Email: 1950jtb@gmail.com
Phone: 317.697.3075
Tom Brogan, Johnson County Retired Teachers Association, is serving his first term.
Tom is currently a member of the IRTA Legislative Committee and the Johnson County Retired Teachers Association executive board. He has lived in the Indianapolis area for the last 45 years. After growing up in Jeffersonville, he attended Ball State, graduating in 1973, with a Social Studies major. His first teaching job was at Center Grove High School, where he remain for the next 40 years, 34 years in the same classroom. He taught most of the subjects under the Social Studies umbrella, concentrating on AP History and AP Government.
Tom coached different sports and Academic Teams while teaching. His longest commitment was to the constitutional program, We the People. Starting at the beginning in 1987, he had classes participating until his retirement in 2013. Even in retirement, Tom judges the state competition and continues mentoring teams for the national competition. Also, he helps students prepare for to take the Advance Placement exam. Tom was active in ISTA as a school corporation officer and on the contract negotiating teams.
Tom volunteers for a food pantry, CASA, the Greenwood Police Merit Board and Habitat for Humanity. Tom also is an avid biker (that doesn't mean fast), hiker,and visits to the gym. He enjoys active/educational group trips and the grandkids live out of town. His goal is to have growth in membership and greater communication among the four counties in District 5.