Our local chapters carry out our mission of volunteering for communities and advancing local education initiatives.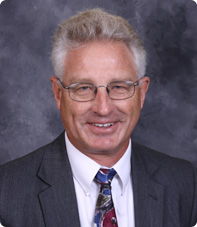 Email: tmellish@retiredteachers.org
Phone: 888.454.9333 Ext 208
Tom Mellish became the IRTA Executive Director on January 5, 2015.
Tom received degrees from Miami University and Ball State University. He began his teaching career at Mill Creek East Elementary School as a sixth grade teacher in the Mill Creek Community School Corporation. After marrying Cynda, he moved to Southwood Elementary School of the Wabash Metropolitan School District, teaching fourth grade and coached various levels of football and basketball at Southwood High School.
His principalships included Harrison Elementary School in the Harrison-Washington Community Schools for four years and at Sugar Creek Elementary in the North Montgomery Community School Corporation the past 23 years.
He is a graduate of the Indiana Principal Leadership Academy, has been on their board and worked as a coach and mentor for the Academy. Tom has also been active in community endeavors as a board member for the Character Counts of Montgomery County, a board member of the Chamber of Commerce, a member of the Child Abuse Council for Montgomery County, and will soon serve as president of the Montgomery County Community Foundation.
Tom has received a number of honors over his career in education, among them the District 4 Principal of the Year in 1995, the Indiana Elementary State Principal of the Year in 1995, and the National Distinguished Principal of the Year in 1996. He was President of the Indiana Association of School Principals for 2012-2013 and served on their board from 2004-2014.
Cynda is a middle school math teacher in the Crawfordsville Community Schools. She was a high school math teacher in the Marion Community Schools as well as being a swim coach and assistant athletic director. Cynda also taught kindergarten, first grade and reading recovery for the Crawfordsville Community Schools. Both of their parents are retired educators.