Our local chapters carry out our mission of volunteering for communities and advancing local education initiatives.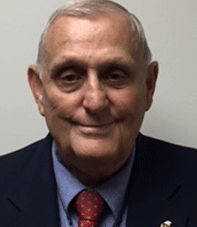 Email: bwwaymire@comcast.net
Phone: 765.342.6374
Warren Waymire serves as Financial Oversight for Indiana Retired Teachers Association.
Waymire received his Bachelor's and Master's Degrees from Ball State University. He did graduate work at Indiana University.
Waymire began his career as a teacher with children in migrant camps. He also served as Director of Adult Education for the Indiana Department of Education, set up a job placement program and an inmate evaluation program for the corrections department and designed the vocational programs IVY Tech uses inside the Michigan City prison. He then taught for the Indiana Department of Correction. He also served as a special assistant to Gov. Evan Bayh evaluating community-based corrections programs.
In 1991, Waymire was named Correctional Educator of the Year by the Indiana Correctional Association at their annual conference in Fort Wayne. Waymire was cited for his "outstanding contribution to the field of criminal justice and to the Indiana Correctional Association." At the time of his award, he was teaching a variety of subjects at the Arthur Campbell High School at the Indiana Youth Center in Plainfield.
Waymire has received two Sagamore of the Wabash awards. He is married to Rebecca Waymire and together they live in Morgan County.